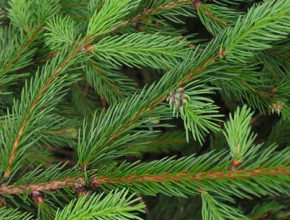 Larch is a wood valued for its tough, waterproof and durable qualities. Larch is a highly ecological, people-friendly and warm building material.
Siberian larch becomes more and more requested due to environmental aspects. Because of its density and richness of the tar and resin Siberian larch is very durable material for outdoor use, even without additional finishing.
Siberian Larch is a strong and dense timber. Thanks to its high gum content, Larch can be used in its natural form. The timber is naturally very durable and requires no harmful chemicals to preserve it.
Larch is a perfect alternative to impregnated wood for outdoor use.
Larch is also one of the best solutions when there are strict requirements regarding formaldehydes, as in products designed for children, for example wooden playground equipment.