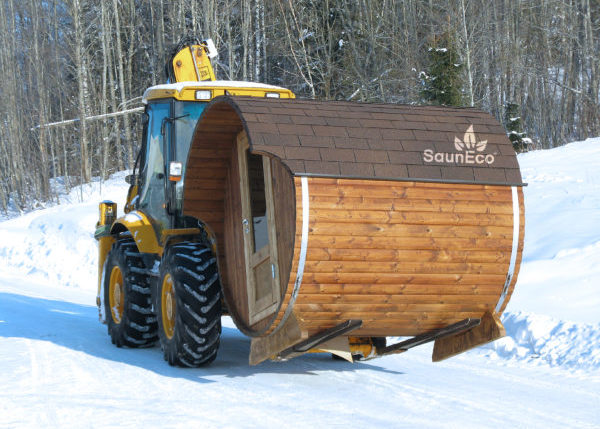 All prices on our website include all taxes, customs fees and shipping costs to the UK mainland. Delivery to other countries on request.
Pickup – Free Of Charge 0 £
Our customers are welcome to pick-up their ordered goods at our warehouse in Baden-Württemberg.
Postage And Delivery Charges
Free shipping on all items. The total cost for the order will be displayed in your shopping cart, before you submit your order.
Sauneco Transport +90 £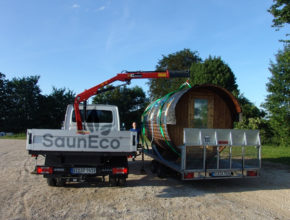 We deliver the goods personally + one-hour advisory session. For advisory session and punctual delivery an additional 90£ will be charged.
Our transport price also includes tips for using a hot tub and an hour consultation-instructions with answers to all of your questions.
This delivery method is the most flexible.
Choosing our service, the goods will be delivered by our team at the exact date you need. Or whenever it is suitable time for you, including early mornings, late nights and weekends.
Our hot tubs will be delivered with a smaller truck equipped with a tailgate. We also provide unloading for wooden hot tubs for up to 6.56 ft (200 cm), unloading is included in the price.
For a larger hot tubs it is necessary to organize a forklift, tractor, crane or some other machine to unload the hot tub. If really needed, it is possible to unload the hot tub with 5-6 strong men as well.
Note for Sauneco Transport!
Sauneco Transport is available only in Germany, Switzerland and Austria.