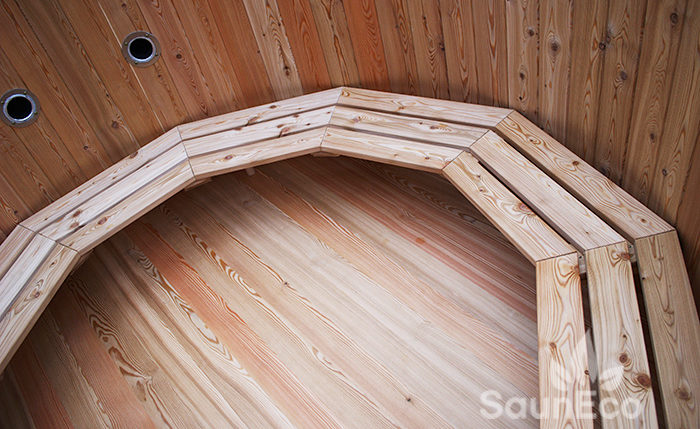 How we ensure quality
Our raw materials are carefully selected and meet the highest quality standards. Top Quality Wooden Round Hot Tub Barrels
Wood:
We only use slow grown wood. In the cold climate of Scandinavia, trees grow slowly and therefore become durable and hardy.
Side and floor boards are chosen very carefully and they have no through knotholes or cracks.
All our barrel saunas are made of high quality thermo processed spruce wood. Thermo-processed wood is darker than natural wood, more weatherproof and more resistant to rot.
Wood treatment
All our wood burning hot tubs and barrel saunas are treated with natural wood oil. Wood Oil absorbs into the wood protecting it against moisture and dirt, forming a weatherproof layer.
Professional craftsmen
All our products are made by professional, knowledgeable and experienced craftsmen.
Aluminium
All the furnaces that we use in our wooden hot tubs are made of high quality marine aluminum. The advantage of the aluminum furnace is that it has better thermal conductivity, which saves you both time and heating material. The material is 0.11 inches thick, which is two times more than in case of regular furnaces made of stainless steel. And of course, aluminum furnace is 30% lighter.
Aluminum furnaces have longer useful life than furnaces made of stainless steel.
Top Quality Wooden Round Hot Tub Barrels