Who wouldn't love to relax in a large bathtub that has room for 4 or more people?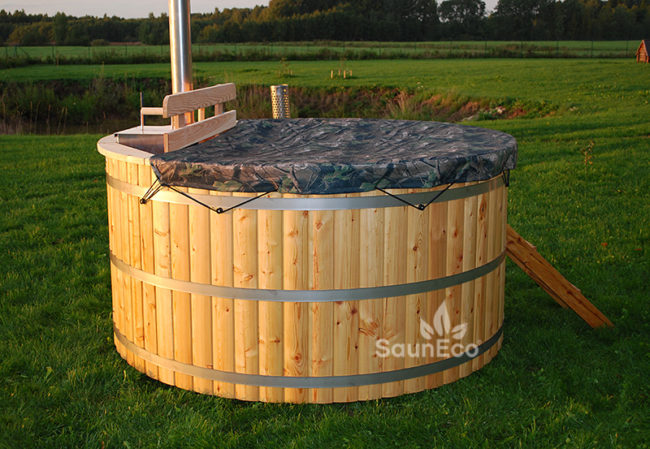 Buy the big Ø6.5ft wooden hot tub and enjoy unique moments in the open air and in a company with your closest people in any weather and all year round. For up to 8 persons!
The tub with is made of premium quality thermo-processed Siberian larch wood + equipped with sea water resistant internal stove 40kW made of aluminum. The stove is heated with wood. big wooden hot tub big wooden hot tub
NB! Internal heater is a bit  more efficient compared to the external furnace.
How it works?
Water in the barrel circulates under the impact of gravity and depending on the weather and the size of the barrel it takes around 2-4 hours to heat the water to 38 degrees.   big wooden hot tub big wooden hot tub
Complete set of big wooden hot tub includes:
Larch wood hot tub with a diameter of 6.56 ft (Height: ↑ 3.57 ft. Diameter: Ø 6.56 ft. Depth: ↓ 3.05 ft.)
Seawater resistant aluminium stove "Ignis-S40″ with a chimney of 6.56 ft
Ready-made benches
Partition wall
Two-step ladder
Wooden bathtub plug
3-year warranty
---
Which hot tub?
Guidance
FAQ hot tub
Water maintenance
---
Why choose SaunEco?
1. We carefully evaluate each and every product we sell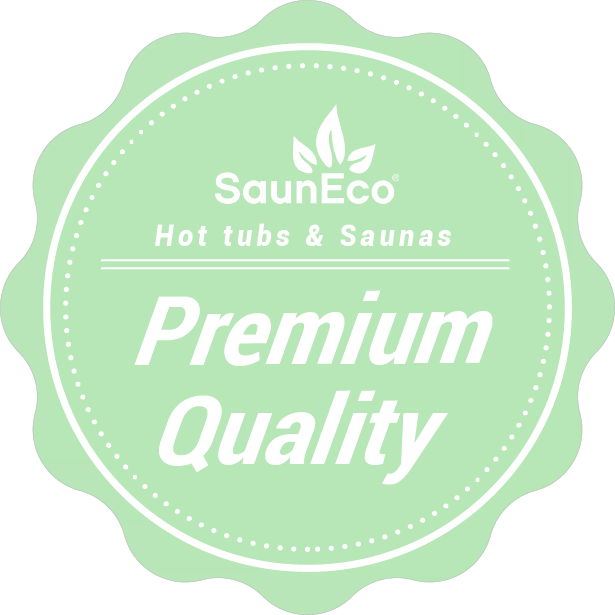 Our wooden hot tubs are built to last. We use only the highest quality dried wood (spruce, larch or thermo) and or tubs are made by professional, knowledgeable and experienced craftsmen.
We only use slow grown wood. In the cold climate of Scandinavia trees grow slowly and therefore become durable and hardy. This ensures that the water is absorbed by the wood, that the wood swells and the wooden hot tub remains 100% water-tight.
All our wood burning hot tubs and barrel saunas are treated with natural wood oil.
The heaters that we use in our wooden hot tubs are made of high quality marine aluminum. The advantage of the aluminum furnace is that it has better thermal conductivity, which saves you both time and heating material. Aluminum heaters are also 30% lighter.
High-quality MIG welding ensures the perfect end result. We check and test impermeability of all welded seams.
2. We provide a 3-year warranty
We provide a 3-year warranty on all our saunas and hot tubs. We are stable and secure and you can be confident that we'll be here when you need us. Our products are manufactured under the highest quality standards. Starting from incoming control up to the final inspection stage.
3. Short delivery times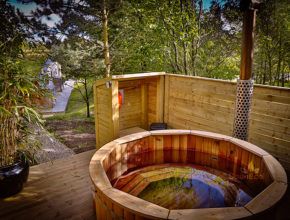 Our delivery times are short and we go the extra mile for our customers; therefore we pay great attention on the quality in order to meet our customer's needs and expectations regardless how demanding they are.
Our goal is to provide top-quality products, the best personal service and comprehensive advice.
We offer incredibly short delivery times and your inquiries will be answered in a quick and professional manner.