Perfect little electric heated sauna for small gardens. Length including the terrace 209 cm (6,9 ft). Diameter 205 cm (6,7 ft). Made of high quality thermo-processed spruce wood. The sauna has one section with enough room for up to 4 people. Designed to be used by people of any age and at any season.
The sauna is supplied fully assembled and after installation of the furnace is ready to be used immediately. Usable all year round.
Why Wooden Barrel Sauna?
Benefits of our Saunas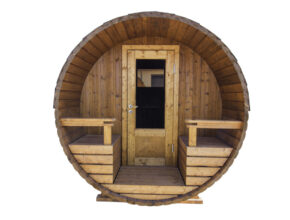 The Set of Small And Practical Barrel Sauna Includes
* Wooden barrel sauna (diameter ca 205 cm, height ca 220 cm, length including the terrace ca 209 cm)
* 4,5 kW "Harvia Wall" electric heater with built-in remote control
* Ready-made benches from black alder, lenght 125 cm, width 47,5 cm, height from the floor 42,5 cm
* Door 160 cm x 63,5 cm
* Bitumen shingle roof
* Internal treatment: treated with 100% pure natural product for wet locations.
* External treatment: impregnated with special wood oil.
* Window (on order)
* 2x rain gutter
* Wooden floor slats
* 3x vent
* Base / Feet: impregnated with wood oil, weatherproof
---
Mini Barrel Sauna Without the Rear Window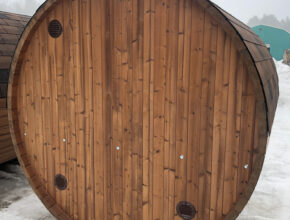 Mini Barrel Sauna With the Rear Window

Mini Barrel Sauna With Half-Moon Glass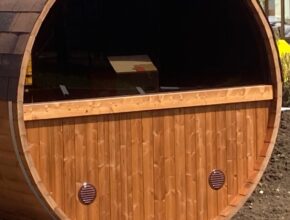 ---
Harvia Wall Electric Heater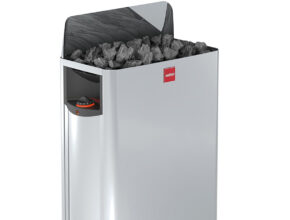 The Wall takes up a taste of a small space in the sauna. The manufacturing process has focused above all on practicality: illuminated switches, easy installation and durable design solutions make The Wall a great feature. All this in compact and stylish The Wall.
The switching time and thermostat for the temperature are both lit. The illuminated operating switch stands out at the top of the heater for easy operation. Lighting facilitates low light use. The thermostat controller used less frequently is located at the bottom of the heater.
The Wall is durable in structure and resistance: the resistors have their own support structure that protects resistors, prevents the resistance from twisting and prolongs life. Components exposed to heat and moisture are placed at the bottom of the stove. The structure of the resistor is designed to withstand a long time without compromising on heating power.
The mounting bracket / wall bracket supplied will set the minimum guard distance between the heater and the floor. Installation work is effortless and fast.
Model: SW45
Output kW: 4,5
Sauna room min. m3: 3
Sauna room max. m3: 6
Stone capacity max. kg: 20
Dimensions width mm: 430
Dimensions height mm: 610
Dimensions depth mm: 260
Weight kg: 12
Supply voltage 3-phase: 400 V 3N
Connecting cable mm2: 5×1,5
Fuse A: 3×10
Minimum safety distances (ceiling / sides): 1100 / 500
Control Unit: Built-in
---
Delivering time: 7-14 days
---
Quality
We carefully evaluate each and every product we sell – more about how we ensure top quality.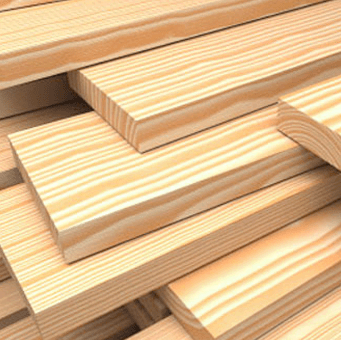 All our saunas are made of high quality thermo processed spruce wood. Thermo-treatment is a wood treating process in high temperatures (170 – 230°C) in which moisture, bacteria and acids are removed from the wood. Thermo-processed wood is darker than natural wood, more weatherproof and more resistant to rot. Its insulation qualities are better, it suffers from less moisture deformation and is more stable. The equilibrium moisture is up to 50% less than natural wood, which makes thermo-processed wood a better option for use in outdoor conditions.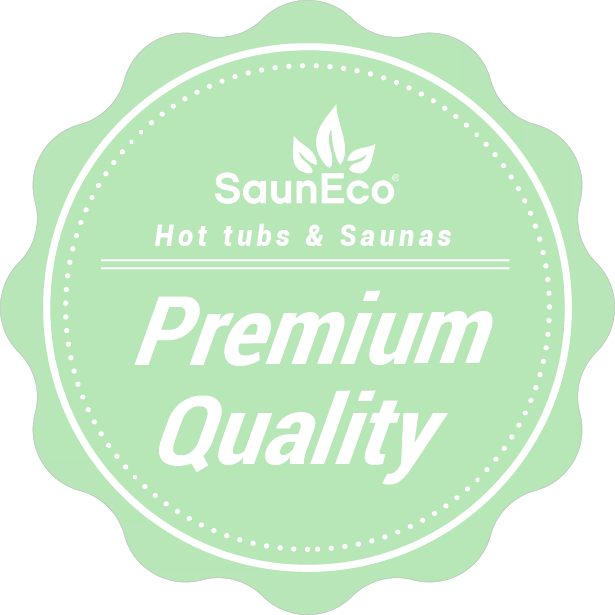 Warranty
We provide a 3-year warranty on all our saunas and hot tubs.
We are stable and secure and you can be confident that we'll be here when you need us. Our products are manufactured under the highest quality standards. Starting from incoming control up to the final inspection stage.